Welcome to Coastal Veterinary Services, Inc.
Your Veterinarian in Conway, SC
Call us at 843-492-5718
Pet Emergency? Call us right away at 843-492-5718!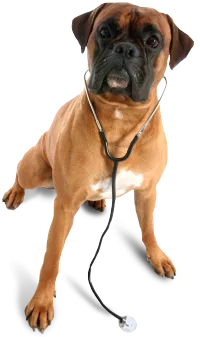 If you live in Conway or the surrounding area and need a trusted veterinarian to care for your pets – look no further. Dr Stacey Jefferson Proctor is a licensed SC veterinarian, treating all types of pets. Your pets' health and wellbeing are very important to us, and we take every possible measure to give your animals the care they deserve. Coastal Veterinary Services is excited to offer the next generation in pet care! A state of the art, full service mobile hospital right in your own driveway. We provide a stress free environment to keep your pet healthy and happy longer. You no longer need to struggle to get your cat into its carrier or manage your dogs travel anxiety. Don't stress your pet, call coastal mobile vet.
We are happy to offer a convenient option for your pets healthcare. Coastal Veterinary Services provides a fully equipped mobile hospital offering routine medical care (vaccinations, blood work, medicine) as well as surgery (spays, neuters, dentals, and other routine surgeries).
Since graduating in 2008, Dr. Proctor has been chief of staff at a veterinary practice in Charleston, SC. Her passion has always been preventative care and she believes that becoming mobile will break down the barriers for pets to receive regular veterinary care. Our goal is to reach more people and pets with stress-free, convenient, and personal care.
Call or email today to make an appointment and our 26 foot state of the art mobile hospital will come to you for your pets healthcare needs. Reduce the stress for you and your pet, call Coastal Veterinary Services today.
We are happy to offer a number of resources that enable you to learn about how to take better care of your pets. Please feel free to browse our site, particularly the informational articles. The best veterinary care for animals is ongoing nutrition and problem prevention, so becoming knowledgeable about preventative pet care is essential to the ongoing success of your animal's health. If you have any questions, call 843-492-5718 or email us and we'll promptly get back to you. We also welcome you to subscribe to our newsletter, which is created especially for Conway pet owners.
At Coastal Veterinary Services, Inc., we treat your pets like the valued family members they are.
Dr Stacey Jefferson Proctor
Conway Veterinarian | Coastal Veterinary Services, Inc. | 843-492-5718
PO BOX 2651
Conway, SC 29528